Do you feel that your website needs a feature that allows members to chat with each other publicly but is afraid of consuming resources for live chat features? or services to create free chat box but limited the number of chat or interface too bad?
If you are still wondering with that, try a live chat service called Spot.Im with very unique features, support unlimited chat, can create many chat box. Different that completely free. Only with a few actions you have a very beautiful chat feature on the website already.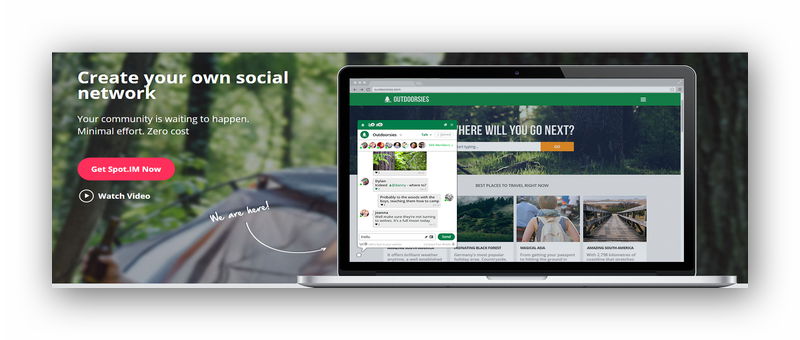 Features of Spot.Im
Unlimited chat members.
Unlimited number of chat.
Unlimited forum chat.
Voice prompts to easily identify new messages.
Private area for admin panel.
Allows attaching photos to chat.
Make a note of interest (Pin).
Insert your own logo.
Color customization is not limited.
Display popup chat window with icon in the corner of the website is very beautiful.
Support to create private chat forum.
Support app dedicated to Android, iOS. Can insert funny sticker.
Sign in / Sign up quickly via Facebook, Twitter, Google+.
You see, it's free, but the features above are pretty cool, and Spot.Im does not have a paid package right now. You can see more in the video below.
Start with Spot.Im
Using Spot.Im is no easier, visit  https://www.spot.im/ and proceed to register your account in a snap.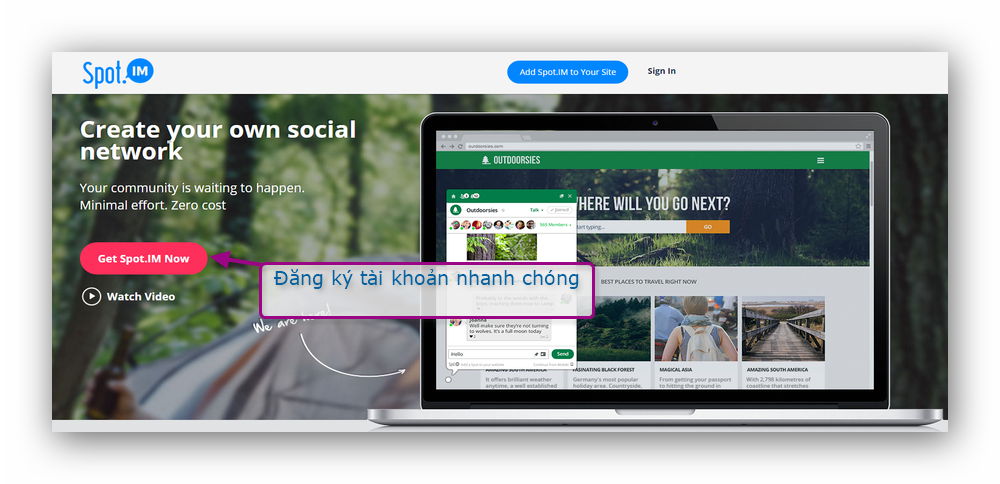 And you can choose to sign in to any social networking account for quick registration.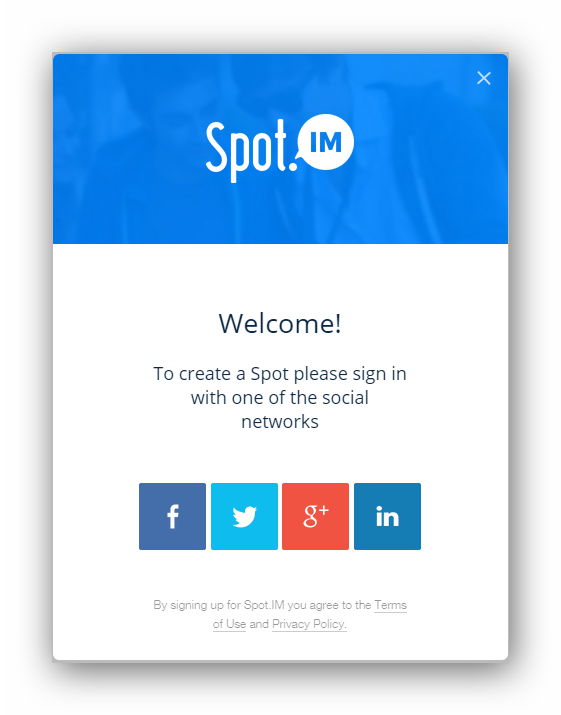 And spot creation (each spot is a box chat) is also very simple and fast.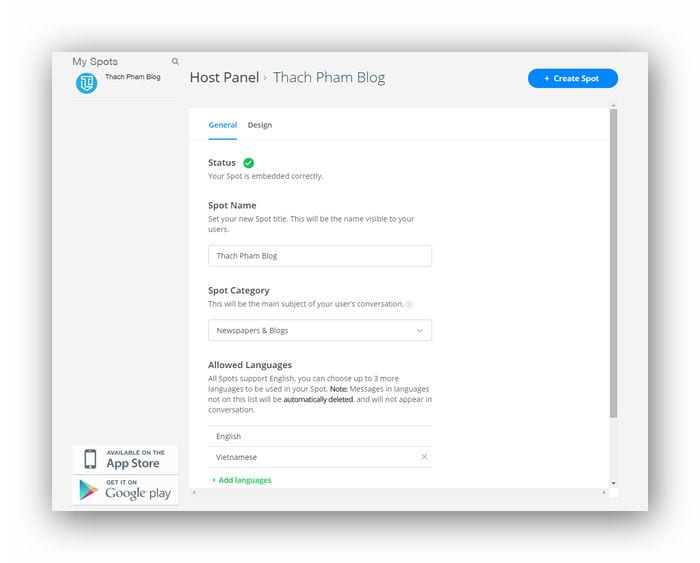 You will see the Embed Code button below, which can be placed at the bottom of the footer.php file in the current theme or use the SpotIM plugin that they provide and fill in your Spot ID (click the button for WordPress User next to Embed Code button is see Spot ID) is complete.
Now you can chat with visitors outside the website, or use the phone to access, very convenient does not.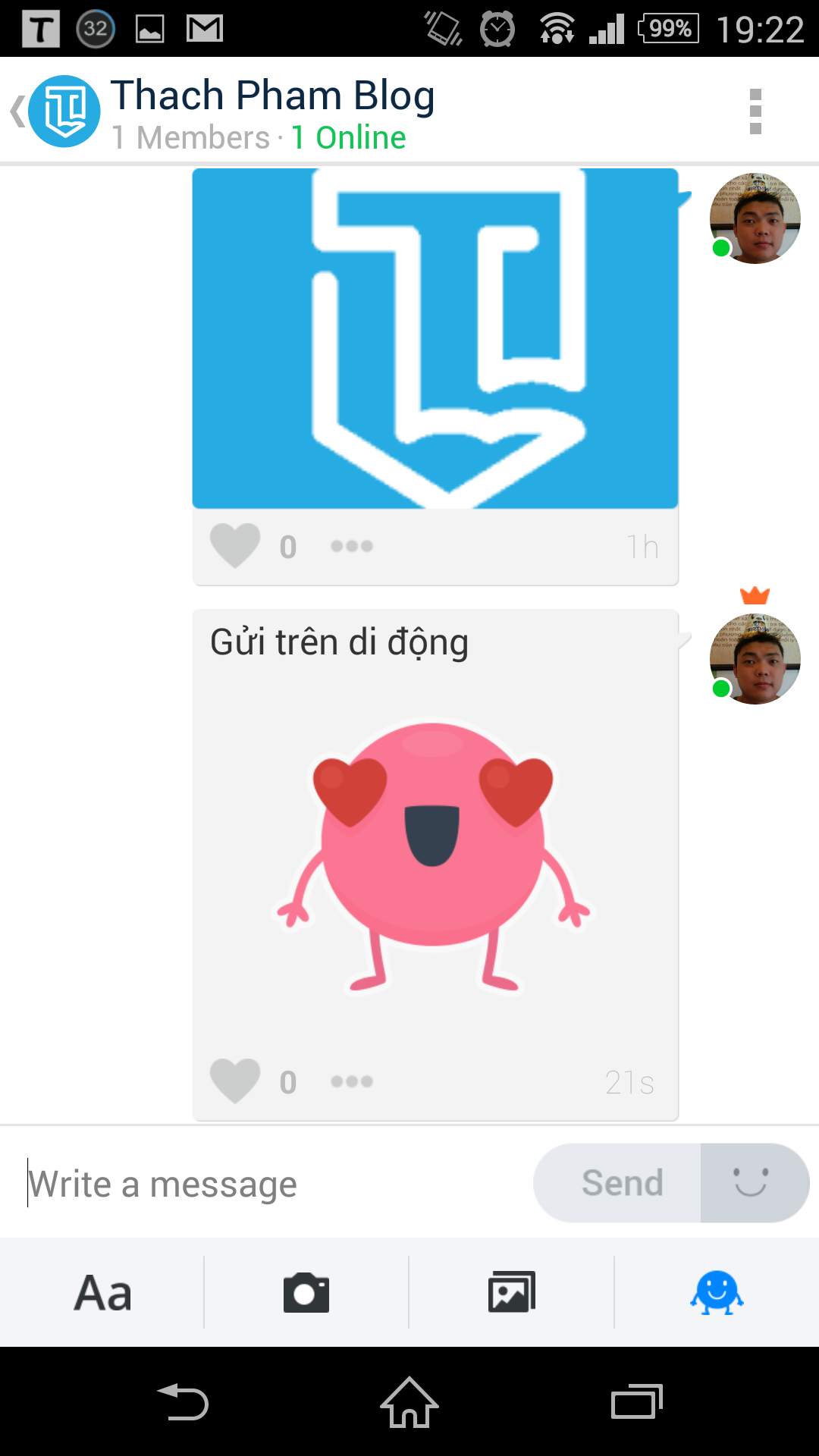 Of course, you can use Spot.Im for any website as it is simply a Javascript embedded code into the website, not just for WordPress. It is hoped that in the future, this service will grow with more unique features, but now I find it has quite enough functions needed.